All About Invisalign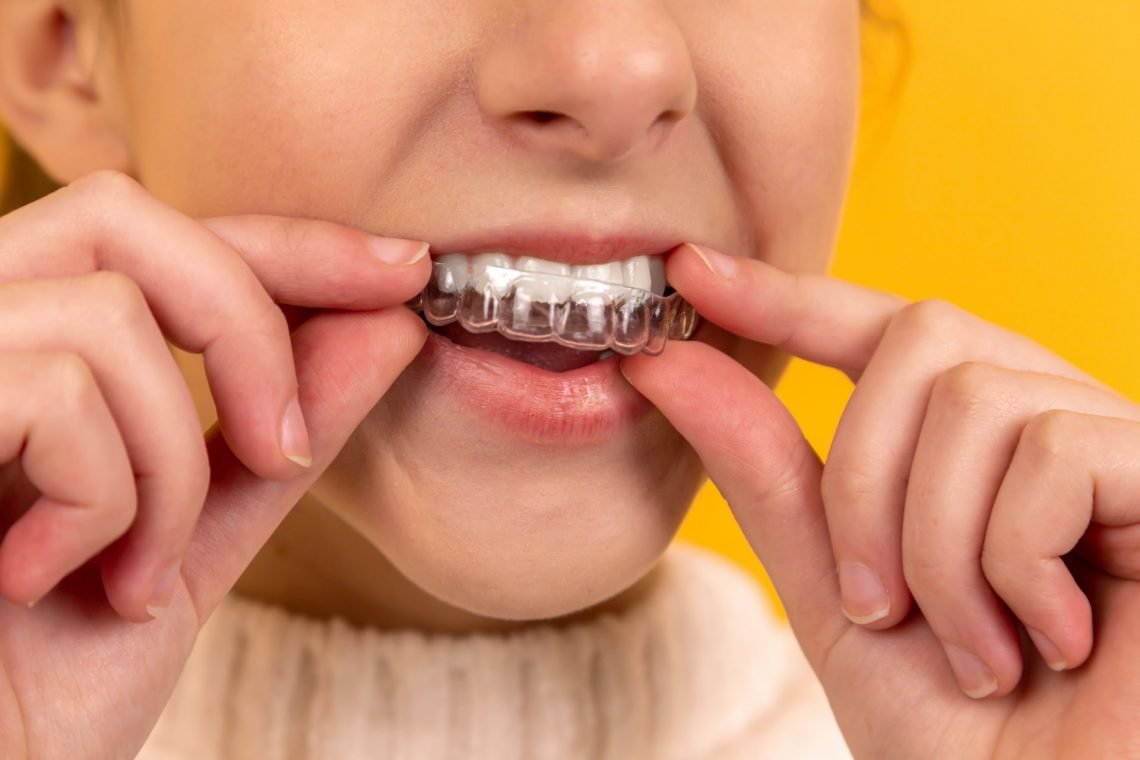 Invisalign is the modern-day approach to straightening teeth. There are no metal brackets to secure or wires to tighten. You simply pop in a new set of your custom made aligners every two weeks! Using smooth, plastic and virtually invisible aligners, Invisalign provides the same results that traditional braces do. And the best part of it all? People will have no idea you are straightening your teeth!
Take a look at the process you will take when achieving your perfect smile!
Speak with your Invisalign Provider
Our team at York Orthodontics have received specialty training to work with Invisalign. In some cases, Invisalign treatment may not be right for your specific case. This is why Dr. Mir likes to assess your smile and determine if you are a good candidate for Invisalign treatment. This is also an opportunity to speak with your provider about any questions you have, costs, dental/orthodontic insurance and any further concerns.
Call us today to book a FREE consultation to get started on your Invisalign treatment plan!
A customized treatment plan is created for you  
Dr. Mir will take x-rays, impressions and photos of your teeth, which Invisalign will then use to create a digital 3D image of your smile. Using these images, we will be able to show you a virtual representation of what your smile will look like. These images also help Dr. Mir create a specific treatment plan and will provide you with a cost estimate. Everybody's case is different, but you can expect treatment time to be similar to that of braces.
Receive custom aligners based off personal treatment plan
You are now ready to officially start your Invisalign treatment! You will receive a series of custom made, clear, comfortable and more importantly… invisible aligners! Because of the material Invisalign is made out of, you won't have to worry about metal brackets and tight wires irritating your mouth. Simply wear your aligners throughout the day and remove them when eating, brushing and flossing. Your teeth will gradually and gently shift into their desired location!
Wear a new aligner approximately every two weeks
Approximately every two weeks, you will switch to a new set of aligners, proceeding to the next stage of your treatment plan. Dr. Mir likes to see is Invisalign patients every 6 weeks to monitor your progress. For the best results, we recommend wearing your aligners for at least 20-22 hours per day. You will be able to notice the change your smile is making at every stage of your treatment!
Still not sure if Invisalign is right for you? From mild cases to more severe dental problems, Invisalign effectively corrects a wide variety of dental problems. Below, are all the cases that Invisalign is capable of treating.
There are many ways you can develop gaps in between your teeth. Gaps can occur when there is abnormal, continued growth of the jaw bone. Missing teeth can cause the surrounding teeth to shift due to the extra space, creating gaps. Space between your teeth allows exposure to the gums which can lead to gum disease and more serious problems. This happens when there is a lack of protection to your gums due to the spaces between your teeth.
Overbite
An overbite is when the upper teeth bite over the lower teeth. This can be caused by genetics, poor oral habits or overdevelopment of the of the bone that supports the teeth. We urge people experiencing an overbite to come in for a consultation. This is because overbites can lead to gum problems, irritation and or wear on the lower teeth and painful jaw or joint problems.
Underbite
An underbite occurs when the lower teeth protrude past the front teeth. This can be caused by undergrowth of the upper jaw, overgrowth of the lower jaw, or both. Missing upper teeth can also lead to a underbite. By preventing normal function of the front teeth or molars, missing teeth can cause tooth wear, jaw and joint problems.
Open bite
An open bite occurs when teeth are incapable of making physical contact with opposing teeth for a proper bite. This is most often caused by abnormal jaw structure or thumb sucking. An open bite can cause chewing and speech problems. In more serious cases, an open bite can lead to thermo-mandibular joint disorder.
Crossbite
A cross bite occurs when the upper and lower jaw are both misaligned. This causes one or more upper teeth to bite inside of the lower teeth. This can happen on both front and sides of the mouth. Cross bites can cause your teeth to wear, a chance of gum disease and bone loss.
Overly Crowded
Teeth crowding occurs when there is simply not enough room within your jaw for all of your teeth to fit. Overly crowded teeth can worsen over time which can result in severely crooked teeth. This crowding allows plaque to accumulate which can lead to tooth decay and a chance of gum disease.
Invisalign continues to make new advancements in their products and treatment process to provide you with even better clinical results. The most recent addition of Precision Cuts now allows the aligners to accommodate the use of elastics.
Invisalign is virtually invisible, removable and easy to clean. This treatment process will drastically change your life with minimal interference on your day to day look and lifestyle. Whether you are a teen looking for an effective, yet modern solution to fixing your smile, or an adult who is motivated by an upcoming event, Invisalign provides you with the highest amount of comfort, convenience and confidence within orthodontic treatment.
cost of Invisalign
The cost of Invisalign depends on your specific case. Prices vary for different patients and treatment plans. The costs of this form of orthodontic treatment is similar to traditional braces. Insurance companies tend to provide you with the same coverage as traditional braces as well. During your consultation, Dr. Mir will sit down and discuss a flexible payment plan that accommodates your financial needs.
Keep in mind.. for the remainder of 2015, York Orthodontics is offering a FREE teeth whitening voucher to anyone who commits to an Invisalign treatment plan before December 31st, 2015. Call us today to book your FREE consultation! 289 588 8747