The Difference Between Orthodontists and Dentists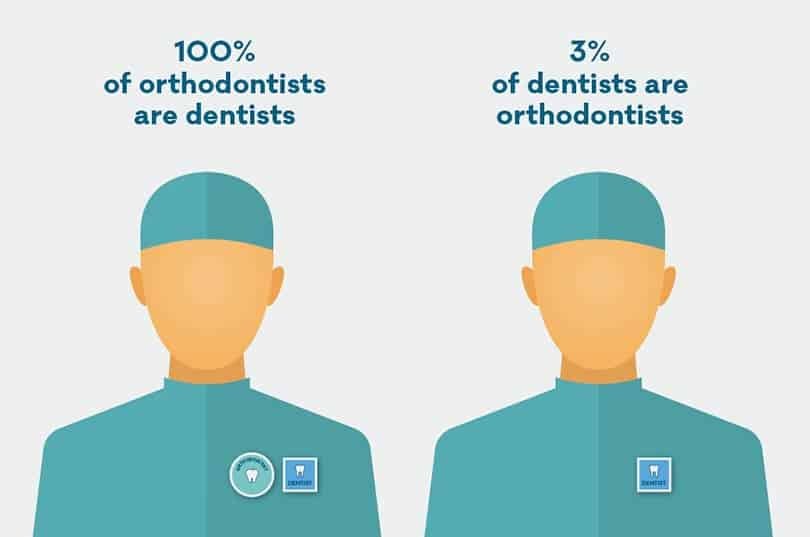 Orthodontists and Dentists – they both work together to care for your oral health, but when it comes to braces or even Invisalign, you must see Dr. Mir, an Orthodontist, to receive the best treatment. Orthodontics is a specialist area of dentistry. Dr. Mir and his colleagues are experts in the diagnosis, prevention, and treatment of dental and facial irregularities. They are experts in procedures that will realign the jaws, lips, and teeth.
It is always best to visit an orthodontist if you have any questions concerning braces. Orthodontics is concerned with what is invisible. Yes, cosmetic changes can be made with braces and Invisalign, but only an orthodontist has the additional education and training to make your smile look amazing and, more critically, to diagnose and treat conditions that might not be as obvious to the untrained eye.
Dr. Mir is here to make sure that doesn't happen because these concerns have the potential to lead to discomfort and health difficulties in the future.
What Is the Role of a Dentist?
As mentioned above, for a healthy smile, you should see an orthodontist rather than a dentist. Dental cleaning, X-rays, and occasional dental issues are all a dentist's responsibilities.
Remember, you should visit your dentist every six mounts, however, some people need dental check-ups more often.
Dentist Education Requirements
To become a dentist, a person should get a bachelor's degree in any field, along with a few prerequisite courses. Then he/she needs to complete a four-year professional dental school program. After successfully passing 4-year courses, you earn one of two degrees:
DDS (Doctor of Dental Surgery)
DMD (Doctor of Medical Dentistry)
Both degrees mean the dentist has graduated from an accredited dental school. After gaining the degree, the person should pass licensing exams in the field of dentistry.
Below, you will learn more about the different ranges of services and treatments offered by Orthodontists and Dentists.
Oral Treatment Offered by a Dentist
Some basic oral health treatments offered by a dentist include:
Dental X-rays
Root canals
TMJ treatment
Wisdom teeth removing
Emergency dental services
Preventive treatments
Cavities treatments
Gum diseases treatments
An Orthodontist's Job Responsibilities
You should know that orthodontics is much more than just straightening teeth for a more beautiful smile. Misaligned teeth and jaws can lead to a variety of problems, including:
Improper chewing and associated digestive problems.
Impaired speech
Social problems and anxiety associated with crooked teeth
Chronic headaches
Lockjaw
Sleep disruptions, like sleep apnea
Teeth or gum damage
Bone damage
Most general dentists refer patients to an orthodontist when specialized treatment is needed. However, dental experts recommend that parents take their children to the orthodontist at least once before their child is 7 years old to see if there are signs of problems.
Education Required to Become an Orthodontist
Orthodontists must first go the way of the dentist. This means they go through the same educational process that general dentists go through:
An elementary school diploma
Dental school
State licensure
Orthodontists must also:
Continue two-to-three-year education
 Orthodontic training program
Get a board certification in orthodontics before starting practicing.
Orthodontic Treatments
Orthodontics is a highly specialized branch of dentistry. Orthodontists often use instruments and appliances to correct alignment and promote healthy jaws, bites, and smiles. Not everyone requires orthodontic treatment, but if they do, they most likely have one of the following issues:
Overbites: Overbites occur when your upper teeth protrude over your lower teeth
Underbites: Underbites occur when your lower teeth protrude too far forward and the upper teeth extend too far backward.
Crossbites: Crossbites occur when the upper teeth do not properly come down in front of the lower teeth, resulting in an improper bite or crossbite.
Crowding: Crowding occurs when too many teeth are crammed into a small amount of space.
Misplaced midlines: Misplaced midlines occur when the centers of the upper and lower teeth are not aligned properly.
Spacing issues: Spacing is the gap between teeth.
Any of these issues may require one or more of the following services:
Lip and cheek bumper
Headgear
Removal space maintainers
Removal retainers
Related expanders
Aligners like Invisalign
Braces
Fixed space maintainers
Fixed appliances
Repositioning appliances
The role of the dentist in your oral health
Your dentist is your first line of defense against potentially serious oral health problems that, if left untreated, can contribute to serious overall health problems. Your dentist will assist you with all preventive measures necessary for improved oral health. Your dentist is your most important resource for maintaining good oral health throughout your life.
Building a healthy relationship with your dentist is critical for your long-term oral health because your dentist is the first one to notice changes that may indicate problem areas or the need for correction.
These problems can vary and include:
Tooth decay
Cavities
Gum diseases like gingivitis
Dentists are responsible for providing comprehensive oral health care to patients of all ages and varying levels of dental health and hygiene. Dentists are not only responsible for helping to improve overall oral health but also provide counseling in the following areas:
Daily oral care routines
Nutritional aspects for healthy teeth and a healthy smile
Environmental or behavioral factors with an adverse impact on oral health, such as smoking and tobacco use
Warnings about products or home remedies that claim to give you whiter teeth but harm them instead.
Many of the services offered by dentists are preventive. Preventing cavities, infections, and abscesses is one of the most important services offered by a dentist that usually requires more invasive treatment.
Your dentist can help you maintain your healthy smile by doing all of the following:
Maintaining your oral health
learn about your dental health
Performing the necessary treatments to maintain a dental health
According to Harvard Health Publishing, there is a direct link between gum diseases and cardiovascular disease. So, a dentist can prevent potential heart problems in the future by improving your gum health. Researchers also point to a link between diabetes and oral health. Furthermore, low birth weight and early birth have been connected to the gum infection known as periodontitis.
The role of orthodontists in your oral health
Orthodontists, on the other hand, specialize in specific treatments.
Their training goes beyond what your dentist can provide for specific dental conditions. Most dentists will recommend that you seek orthodontic care if necessary, or will work with an orthodontist who provides the type of care you require if you need more specialized treatment.
The orthodontic treatment delivers a healthier smile by enhancing alignment, resulting in:
Reduce the risk of facial bones damages
Relieve tension headaches and other related health problems.
Increase self-confidence
Straightens teeth
Creating a better ability to speak and chew food by improving dental alignments
Early orthodontic treatment can help your child achieve a healthy smile. Experts always recommend an early age for examination by an orthodontist because initial treatment may offer results that are not possible once your child's face and jaw have completed the growth process.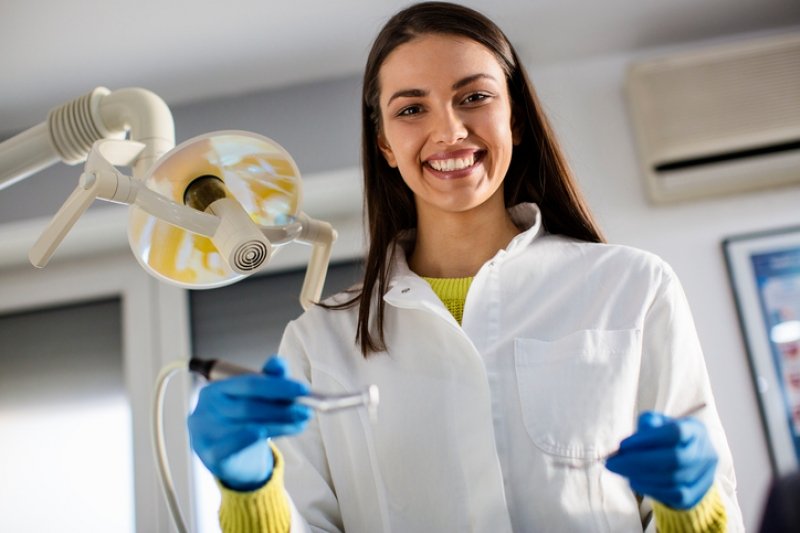 Other advantages of early orthodontic treatment include:
Orthodontists can identify areas that are problematic for jaw growth while baby teeth are still present.
Orthodontists can identify problems that may develop and can correct them preventively.
Orthodontists can avoid the need for further procedures later and shorten the length of treatment by providing early treatment.
However, that does not mean you will not need orthodontic treatment later in life. Sometimes accidents or injuries in adulthood require orthodontic treatment.
For Your Dental Needs, Contact York Orthodontics
Dr. Mir is a specialist when it comes to moving teeth, diagnosing jaw development issues, ensuring your teeth stay where they need to be, and most importantly, making sure you get your dream smile.
So, if you are unsure that you need orthodontic treatment or just want to improve your smile, call York Orthodontics today, to book a no-obligation, free consultation. Dr. Mir will be happy to answer any questions or concerns you may have.