The Crucial Elements of an Orthodontist
While orthodontic treatment can appropriately align the teeth and bite for a functional, more aesthetically appealing smile, other factors are equally crucial. Choosing the right orthodontist for your needs is essential to getting a dream smile when it comes to orthodontic treatment.
Your orthodontist will keep track of your development and make the necessary modifications to progressively move every tooth into the best possible place.
Due to this, when you are looking for the right orthodontist, you need to consider their attributes. Do they have the principles you desire to achieve better oral health and a perfect smile?
You will want to find someone who has these prime elements as an orthodontist.
Qualification
To begin with, you should check the qualifications of your chosen orthodontist. Though many dentists provide orthodontic services, it is important to go to an orthodontist if you are seeking the best result. This is due to the fact that general dentists do not receive the additional 2-3 years of orthodontic specialist training.
A simple way to discern a dentist from an orthodontist is to ask them about their provided services; if they bring up cleaning, dental maintenance, restoration, and fillings, they are a dentist.
Trust
You need to be able to trust your orthodontist. Their goal is to recreate your smile, and they want to help improve your oral health and overall well-being. You need to find an orthodontist who cares about your happiness as much as you do.
How do you know you have found an orthodontist you can trust? Well, they won't just be your orthodontist; they will develop a relationship with you because they care. They will be in tune with your steps in life; the outcome of your exams for school; your graduation; and your proposal from your significant other. They will be involved and interested in parts of your life that you wish to share because they care about your health and you. 
Their Office Staff is Warm, Welcoming, and Knowledgeable.
The office staff usually tells the patient a bit about the doctor. Their manner, the tune of their speech, and their knowledge infer how well-respected and highly skilled the doctor is in his field.
If the office staff is unfriendly, irritable, grumpy, rude, and unaware of what is happening, it obviously shows a lack of good communication skills or even a kind of disrespect for that doctor.
Commitment
Orthodontic treatment is a lengthy process. As a patient, you will need to come every four to six weeks to get your monthly adjustment, and these visits last anywhere from 1 to 3 years depending on your diagnosed treatment plan.
You will need to find an orthodontist who is always there for you. Do they have accommodating hours of operation? For example, an office that is open on a Sunday tells you a lot about the orthodontist's patient care. Your orthodontist should be committed to treating you with the best possible care they can provide.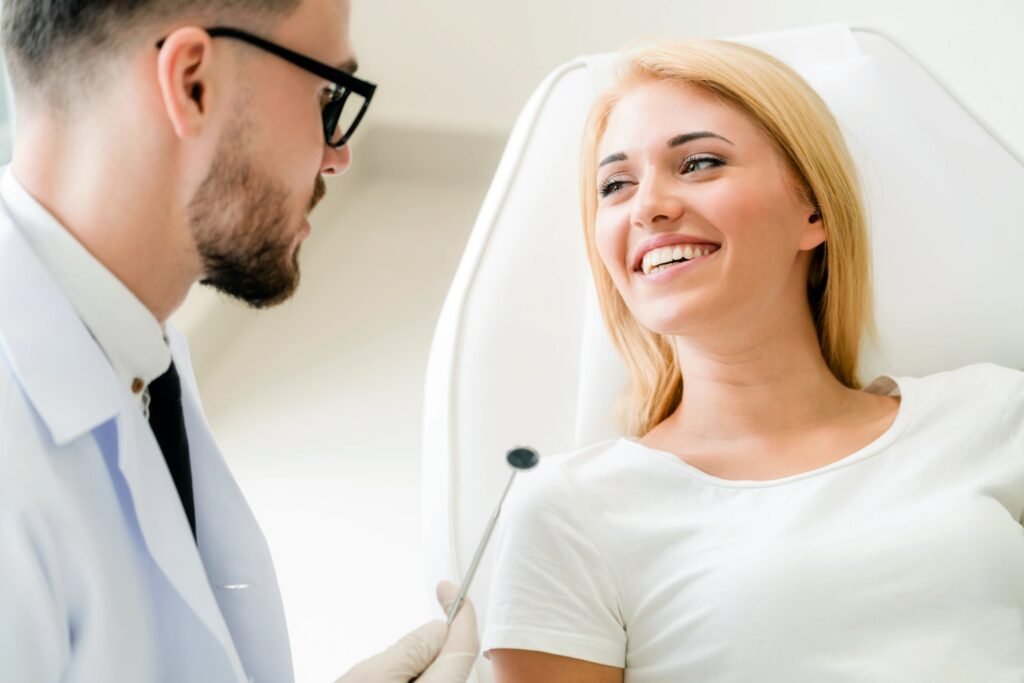 They Keep Growing their Level of Expertise
The best orthodontists will always be up-to-date in their field. They will always look for ways to make the treatment procedure smoother, quicker, and less inconvenient. Doctors that are constantly extending their knowledge will provide cutting-edge therapeutic approaches.
Modern orthodontic treatments will need to make use of the most recent tools and techniques. Usually, the methods of an orthodontist's treatments are listed on their website. So, just by short-googling, you can easily find out if the doctor is up-to-date.
They Will Provide a Free Consultation
A complimentary consultation will always be provided at a reputable orthodontist's office. This approach allows the patient to meet the orthodontist, learn about the options on the table and recommended treatment plans, as well as associated costs, and ask any questions they might have. Patients shouldn't feel under pressure to decide right away because it's a big decision that can need additional time for consideration or research.
A Good Orthodontist Shows Humility
Skilled orthodontists never try to show the patient how good they are. Instead, they tell the patients how they can help improve their appearance and their feelings about their faces.
They will make an effort to increase the patient's comfort throughout the treatment procedure and take all necessary steps to promote their peace and relaxation.
They Are Always Available in Case of an Emergency.
Emergencies occur quite often during orthodontic treatment. Separators may get loosened, brackets may fall off or break, rubber bands may run out, or you might have another urgent issue that needs to be addressed right away to keep the treatment procedure progressing.
When these things occur, a good doctor should always be available to see you and treat the issue. If the doctor doesn't provide that, the course of therapy may be delayed, costing you more money and leading to additional problems with your teeth or jaw.
Beforehand, They Talk About Treatment Options and Costs
Good doctors are frank about treatment plans and costs with their patients. If you have another option, they will honestly tell you what therapy you need, how long it will take, and how much it will cost you. They may also offer a payment plan.
A reputable orthodontist will never exaggerate the benefits of the treatment and its costs and never lie to the patient about treatment duration or costing more than it actually will.
Communication
Initially, you want to ask as many questions as you can think of in your consultation. However, you also want to inquire throughout your treatment process because the more you know about your oral health, the more you understand and the better communication will be between you and your orthodontist. During treatment, you may ask as many questions as you wish.
Remember, no question is meaningless. The more you know about your surroundings, the more comfortable you feel. The beauty of knowing leaves no room for unwelcome surprises. You, as a patient, are putting time, money, and faith into this treatment, and your genuine orthodontist is there for you every step of the way towards your beautiful smile.
Results
You and your orthodontist share the same vision, which is achieved through clear communication, commitment, and trust. This will lead you to the results you anticipated.
The vision that is created by you and your orthodontist will, in the end, provide you with the results that left no room for regret and gave you everything you wanted: that beautiful, confident, healthy smile that was achieved from finding the best orthodontist that gratified your expectations.